THE INDUSTRIAL PARK OF THE FUTURE
Are you interested in the RTunlimited Industrial Park? On this page you will find more information about the envisaged concept, and you can apply directly by filling out the questionnaire.
The constructional development of the area provides for a modular and flexible structuring of its utilization and will meet the future requirements and trends of industrial manufacturing 4.0 through to 5.0. At central points, spacious neighborhood squares surrounded by multi-story buildings with office and administrative workplaces are planned.
Production and storage areas are planned primarily on the ground floors. This will create a close connection between "production and workplaces".
The conceptual focus is on the development of a sustainable infrastructure that meets the economic, ecological, and social-cultural requirements that the participating companies place on a future location.
Infrastructure facilities such as workshops, laboratories, charging stations for e-mobility, event and conference rooms are to be planned and created across the board. The digital infrastructure, which not only meets today's requirements but also those of the future, is of central importance.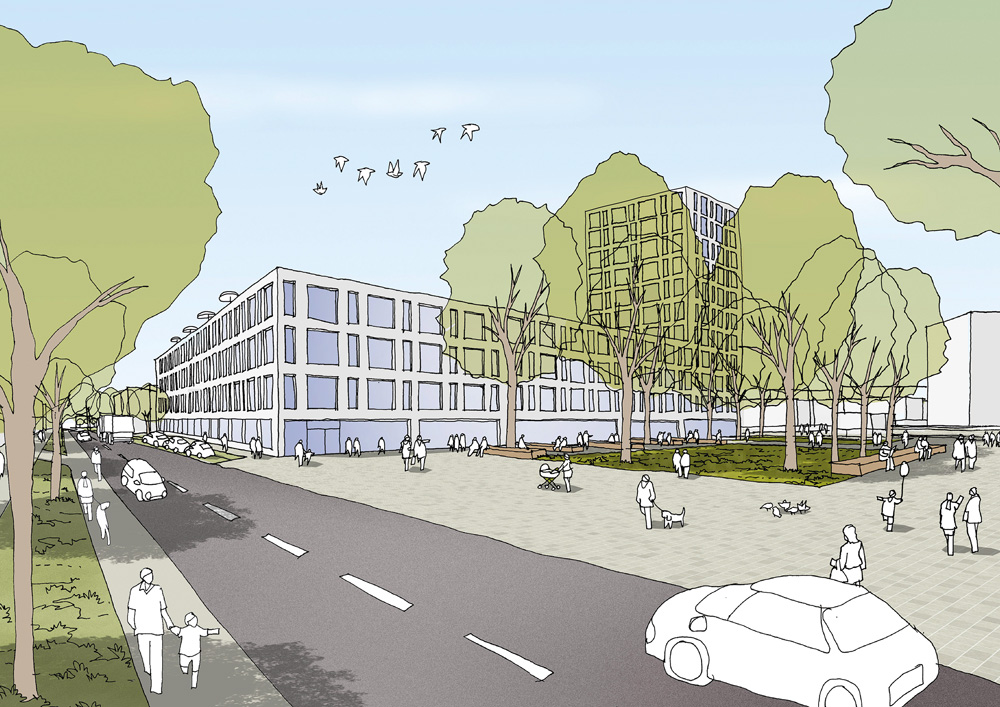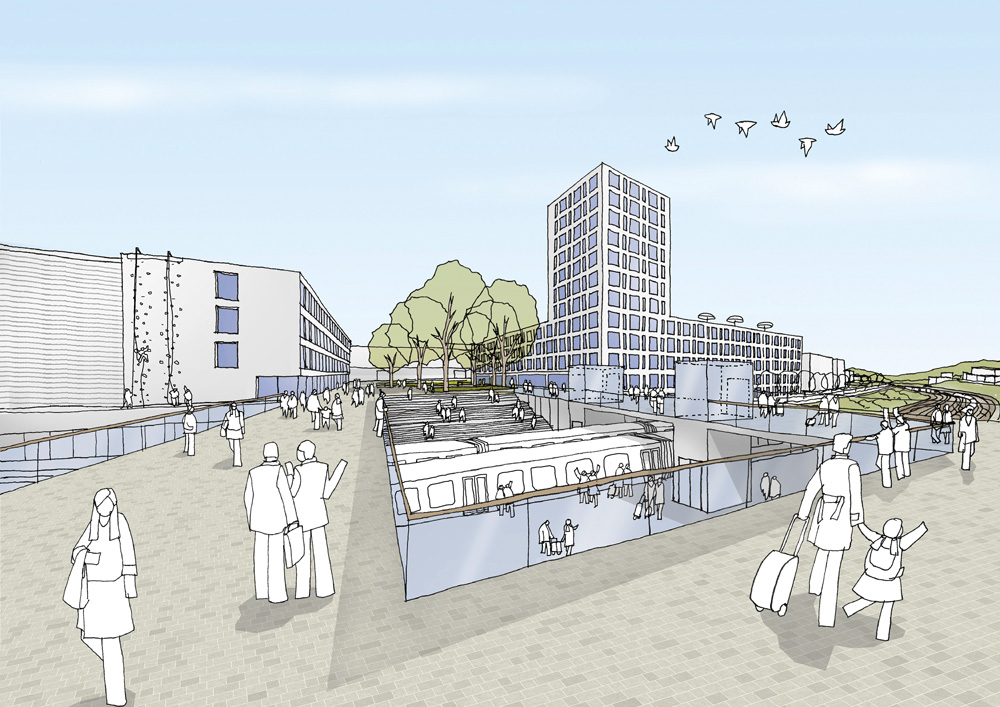 RTunlimited is to be created in the form of an open urban quarter with campus character based on the principles of "open innovation" and "sharing economy" as well as having spaces for events and meetings, jointly used infrastructures and an open area design. The core component is a central infrastructure and innovation building, which, in addition to a daycare center, cafeteria and meeting rooms, will primarily house MakerSpaces, FabLabs, coworking spaces and digital hubs.
Attractive neighborhood open spaces, low traffic congestion, flexible parceling
Small temporary uses (e.g. with containers) possible
Holistic mobility concept for heavy goods and distribution traffic
High focus on environmental aspects through green roofs and retention areas
Regenerative energy concept
2020
Urban development competition for the framework planning
Opening of the INNOPORT Innovation Center as a prelude to the development of the area
2021
2022
2023
Click here for the application questionnaire for companies and investors. Please fill out the questionnaire. The RTunlimited team will then contact you.
Do you want to rent, build or invest? Shape the future together with us?
GER Gewerbeimmobilien Reutlingen GmbH & Co. KG is a subsidiary of the city of Reutlingen. Our task is the rapid implementation of major economic development projects. The RTunlimited industrial park with the InnoPort innovation center is our highlight project.
We support you in all matters – from the inspection of the site to the settlement and commissioning.
GER Gewerbeimmobilien Reutlingen GmbH & Co. KG is at your side in word and deed. We see ourselves as a partner and catalyst. Make an appointment with us. Book a guided tour.
Contact us directly with your questions:
Stefan Brodbeck
Strategic development and marketing